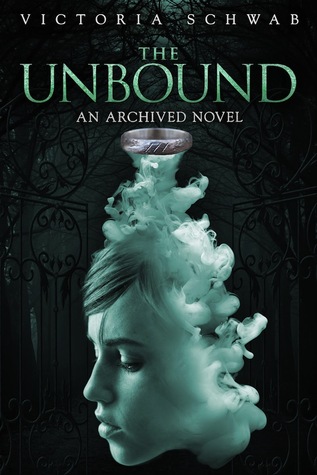 Published: January 28th 2014 by Hyperion

Series: The Archived Trilogy #2

Source: Ebook

Genre: Young Adult, Fantasy, Paranormal, Mystery

Summary:  Imagine a place where the dead rest on shelves like books. Each body has a story to tell, a life seen in pictures that only Librarians can read. The dead are called Histories, and the vast realm in which they rest is the Archive.
Last summer, Mackenzie Bishop, a Keeper tasked with stopping violent Histories from escaping the Archive, almost lost her life to one. Now, as she starts her junior year at Hyde School, she's struggling to get her life back. But moving on isn't easy — not when her dreams are haunted by what happened. She knows the past is past, knows it cannot hurt her, but it feels so real, and when her nightmares begin to creep into her waking hours, she starts to wonder if she's really safe. 
Meanwhile, people are vanishing without a trace, and the only thing they seem to have in common is Mackenzie. She's sure the Archive knows more than they are letting on, but before she can prove it, she becomes the prime suspect. And unless Mac can track down the real culprit, she'll lose everything, not only her role as Keeper, but her memories, and even her life. Can Mackenzie untangle the mystery before she herself unravels?
Add to Goodreads. 
Spoiler Free Review:
"They warn you about sequels. They tell you to stock up on caffeine and pajama pants. They tell you to strap yourself down against the storm. They tell you that it will all be worth it in the end. That you'll get through it." -Victoria Schwab, The Unbound, Acknowledgements 
I was a bit hesitant to pick up the sequel so fast. I don't have any regrets except I have to wait a long time until the next book. This sequel was so much more than I expected. There were some issues I had with it but it was otherwise a very intriguing sequel. There were so many events that took me by surprise. I highly recommend checking the sequel if you have read The Archived, it is definitely worth it.
After the terrible experience with Owen, Mackenzie was left very traumatized. She struggles with juggling school, her personal life, and being a Keeper. I was so glad when the incident with Owen just didn't dissapear. The story begins a few weeks after the end of the first book and Mac is still being haunted by what happened. Often, in books the conflict in the previous book just dissapears. Mac still had to deal with the aftermath. This was a bit depressing to read and very heartbreaking just watching her fall apart. She was experiencing PTSD from the event.
I was also hoping that Mac would open up to people who wanted to help her. She did open up a bit Wesley and Roland. However, it irritated me when she wanted to "protect" Wesley from her. It was very obvious that she needed help and she still pushed away so many people. "Wesley may be worth it, worth loving and worth letting in, but I can't do it. I won't. Not as long as there's a target on my back. I can't drag him into this mess. Amber was right. The last time he got pulled into my fight, he lost a day of his life. I won't let him lose more, not because of me."  She tried to protect her loved ones which is understandable but it was getting repetitive to the point of annoyance.
As for Wesley, he is also a very complex character. You learn that he has a different side of him. You learn quite a bit more about him which leads to more questions then answers. After this book, I'm really anticipating for alternating point of views with Mac and Wes or a book/novella on Wesley. He is still and probably will always be my favorite.
The plot got much more confusing. There was the disappearances of the people who seemed to have a connection with Mackenzie. In addition, there was Mac's haunting dreams and PTSD. The mystery was fairly easy to solve and it was obvious who the culprit was. After that, however, things got far more complicated. The antagonist is really very clever. He was a great as a villain and he was the type who have good ideas but are corrupted. His ideas would be great if it wasn't for his messed up mind. "The problem was, those guys were totally out of balance and they took their ideologies too far."- Toph, The Legend of Korra.
All in all, this is a great sequel and second book. It dealt with serious topics such as PTSD but still had "Wesley sized humor" and a fast paced plot. I highly recommend this sequel as well as the series as a whole.
Rating: 4/5