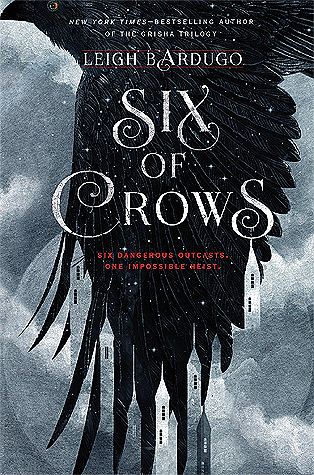 Published: September 29th 2015 by Henry Holt and Company 

Series: Six of Crows Duology #1

Source: Audible Audiobooks

Genre: Young Adult, Fantasy, Magic, Adventure

Premise: Ketterdam: a bustling hub of international trade where anything can be had for the right price—and no one knows that better than criminal prodigy Kaz Brekker. Kaz is offered a chance at a deadly heist that could make him rich beyond his wildest dreams. But he can't pull it off alone…
A convict with a thirst for revenge.

A sharpshooter who can't walk away from a wager.
A runaway with a privileged past.
A spy known as the Wraith.
A Heartrender using her magic to survive the slums.
A thief with a gift for unlikely escapes.
Kaz's crew are the only ones who might stand between the world and destruction—if they don't kill each other first.
Six of Crows has to be one of the most hyped up young adult books ever. So many book bloggers and booktubers, even the ones that don't usually read YA seemed to adore this book. I've been meaning to read this book for a while, like since it came out. I'm glad to say that I finally read this book and I can definitely see why so many rave about this story.

Audiobook Experience:I've heard great things about the full cast audiobook and since I was on an audiobook kick this month I listened to it on audio. Listening to the full cast is a wonderful experience. I loved pretty much all of the voices and it enhanced the experience. My favorite was definitely Inej's voice. The actor, Lauren Fortgang did an amazing job with her voice and Kaz's voice. She has this raspy tone to her voice which perfectly fits Inej's character. In Inej's chapters, Kaz also had a raspy tone to his voice and I initially thought that would be voice throughout the entire book. Turns out Kaz has his own narrator and I was not a huge fan of the narrator for Kaz. His voice was really annoying and reminded me of a news reporter, not Kaz Brekker, Bastard of the Barrel. Besides Kaz's narration, I enjoyed the rest of the character's voices, my second favorite would have to be a tie between Nina and Jesper. 

Writing: Even listening to an audiobook, I could still recall Leigh Bardugo's atmospheric writing. Her writing was descriptive but not the kind that bores you, more so the kind of description that entrances you. I will say I may have grown bored from the descriptions if I had actually read the book, but since I listened to it via audio, I didn't seem to get bored. 

World Building/Culture: The world building in The Grisha Trilogy was significantly better, since it's more of an introduction into the world. I would say if you want to read Six of Crows more for the dynamic characters, you wouldn't have to read The Grisha Trilogy. But if you're interested in the world, I would give The Grisha Trilogy a try. However, Bardugo still did a great job building the world in Ketterdam as well as the language and culture. Ketterdam is very diverse and has people from all over residing there. In fact, most of the main characters all came from different backgrounds. There were several nationalities such as Suli and Zemini. Six of Crows is more of an expansion on the Grishaverse and we really get to discover places outside of Ravka. 

Plot: The plot being based on a heist, it was very enticing. Although it did take a little while to get into, when the heist began, I was at the edge of my seat.  The plot wasn't a strong asset of the book, but the pacing was done right. There were definitely parts that were pretty predictable and I saw coming. The characters were mostly what made the heist a lot more interesting and exciting. Overall, not the best development of a plot but still very solid.

Characters: The characters was what truly made this book exceptional. Pretty much every reviewer mentions that the characters is the strongest aspect to the story. They're all so dynamic and intriguing to learn about. Each of them have an interesting backstory and we learn about them throughout the story. Not only that, it's very easy to grow attached to all of them. Bardugo has this way of writing them and you immediately feel for all of them. I also grew to love the group dynamic. Each of the members were needed, one way or another and they all grew to work together so well.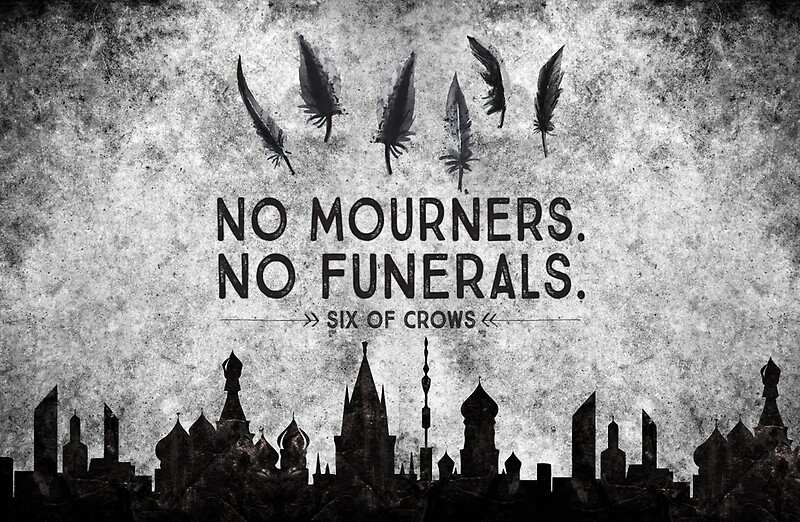 Six of Crows – No Mourners. No Funerals. by evieseo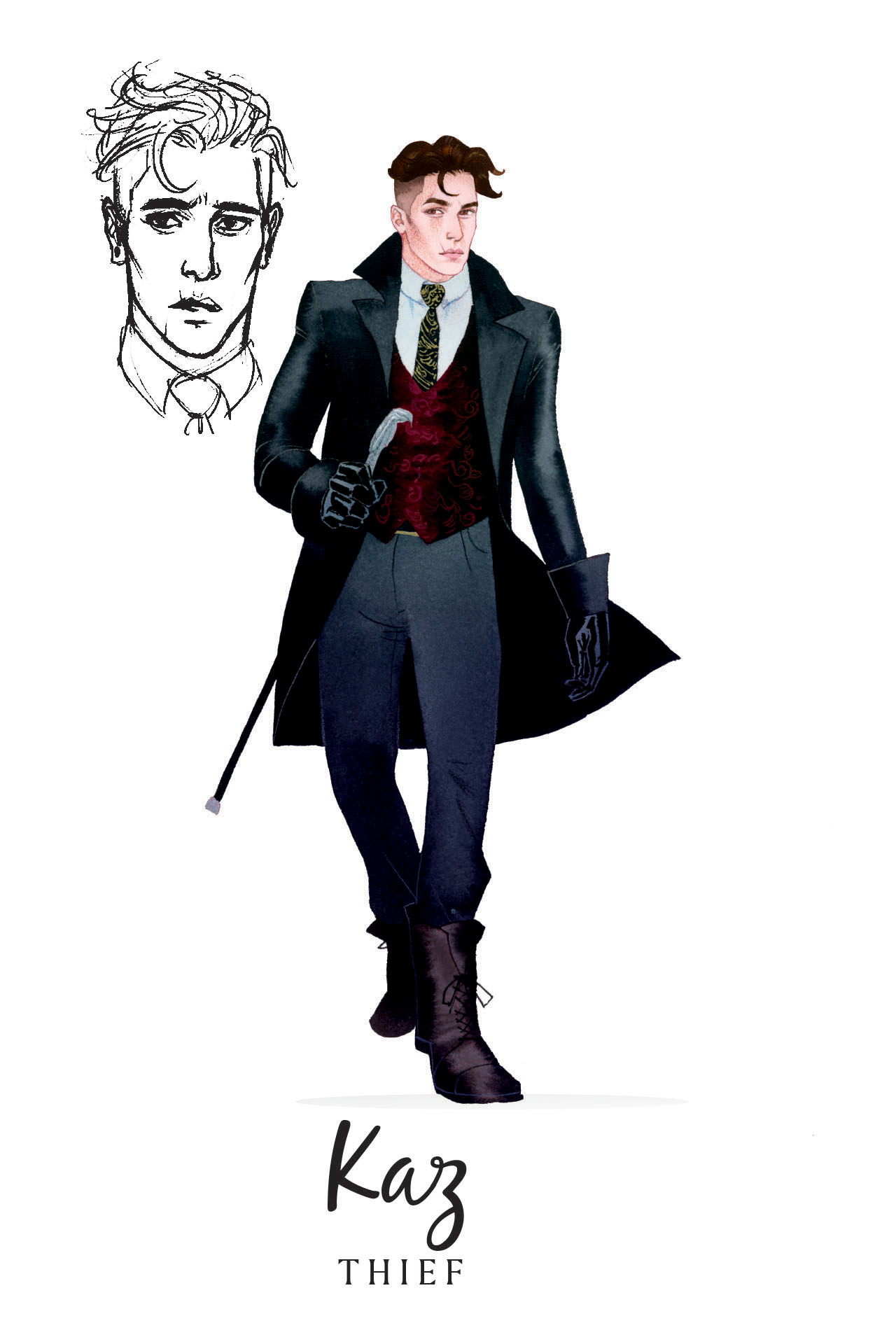 Kaz Brekker: Kaz Brekker. Bastard of the Barrel. Dirtyhands. Thief Lord. Wounded Soul. Honestly, I know so many love the whole bad boy/wounded soul trope, but I hate it. I see it far too many times in YA and it gets really annoying. Though I must admit, I kind of like Kaz Brekker? He has a pretty interesting past and a few intriguing qualities. I found myself wanting to know more about his past and his vulnerabilities. I'm not sure how I feel on him yet, but I'm intrigued.
Inej Ghafa: Out of all of the cha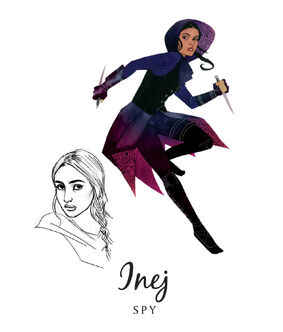 racters, Inej is definitely my favorite. She's a pretty popular favorite character and I see why. She's very quiet and elusive but humble as well. There's a lot more to her than is shown and you come to appreciate her. Not just as a member of the crew, but as a wonderful friend. I loved the friendships she had with the other characters. Out of all of the members in the crew, Inej was the most respected and trusted. Inej is a wonderfully dynamic character and I can't wait to see more from her story.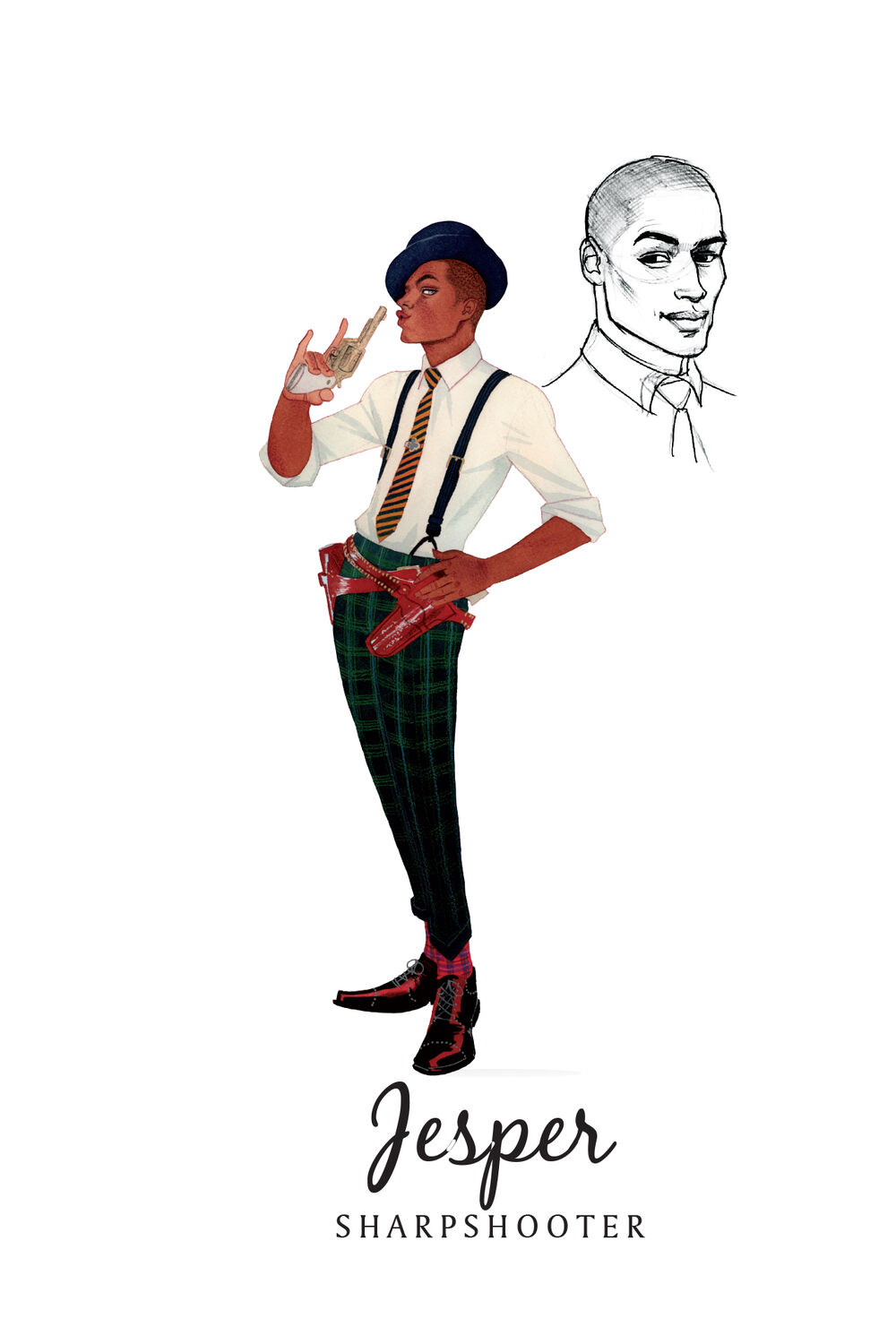 Jesper Fahey: You can't help but love Jesper. He's more of the comical relief, but I don't care. I could read tons of comical reliefs and adore them all the same. There wasn't a lot of chapters from his perspective, but hopefully there will be more from him. 
Nina Zeni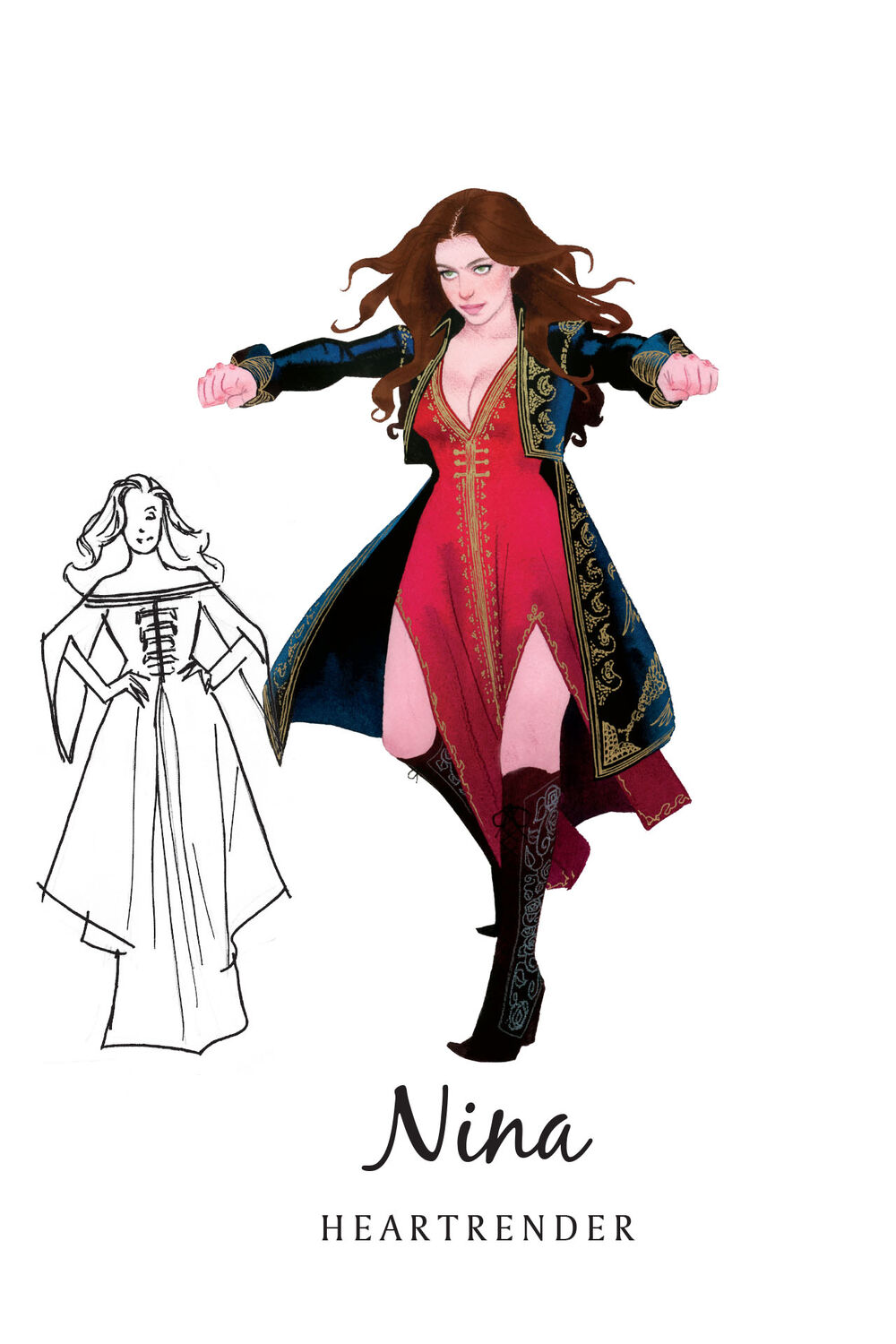 k: Nina is the loud and spunky one of the group. She's outspoken and opinionated, always having something to say. She's also a Grisha and I was glad to see someone in the group have Grisha abilities. I also loved her friendship with Inej. Seriously there was more chemistry between them then there was with the other couples. 😉
Matthias Helvar: Matthias is probably my least favorite of the crew. I don't really like the whole brooding teenager trope. Which is exactly who Helvar is. He's brooding    andgot some real bad anger issues. But at least he has his morals and beliefs. Unlike Kaz, Matthias does have honor. I did kind of like him towards the end, but he's not my favorite.

Wylan Van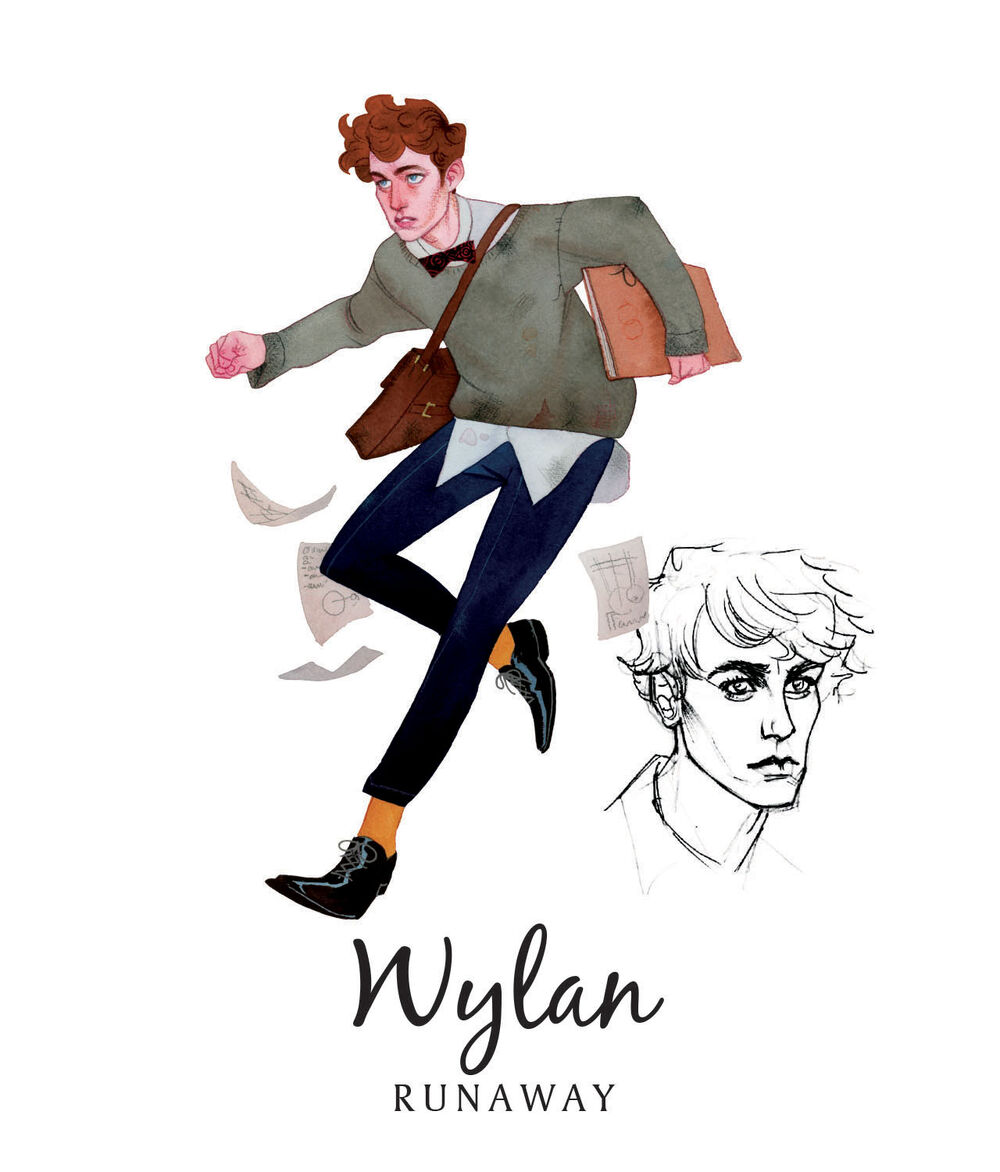 Eck: Wylan was more of the underdog of the crew. The runaway with the privileged past. Most of the time, I felt bad for the poor guy. I was also pretty confused on why we don't get any chapters from his perspective, but we do get some in the next book. Wylan was pretty useful in demolition and played his part in the heist. Also, he's adorable.
Character Fanart by kevinwada 

Romance: I typically don't discuss any romance in my reviews because I personally don't care for it or don't want to spoil anything. I don't ever really go into a book anticipating a love story. Though I will say Leigh Bardugo does a great job with having you ship characters together as soon as you meet them. I don't know how she does it but I was actually shipping characters together from the start. Highlight for spoiler: It's a tie between Kaz and Inej(though I know they'll never sail), Wylan and Jesper, and Nina and Inej. 😉
Overall: Overall, Six of Crows  was worth the hype for me. It has rich and atmospheric writing, great world building, an enticing plot, and wonderful dynamic characters. I cannot wait for the sequel and I'm glad I read it now, since I only have to wait two months for Crooked Kingdom. 😉 
Rating: 4.5/5